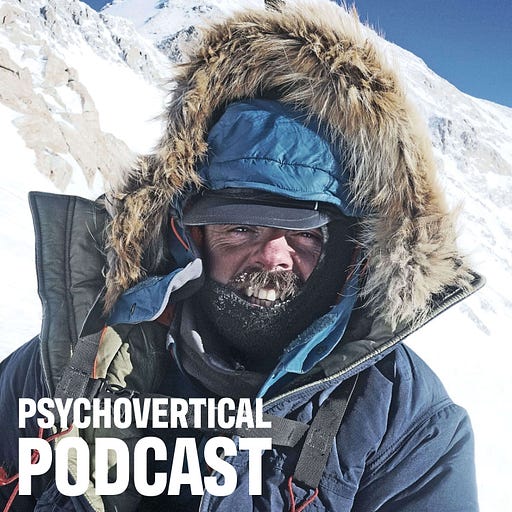 Feb 18, 2020 • 37M
HE#7: Warm Hands & Feet + Exped Communications
Andrew Kirkpatrick is a British mountaineer, award-winning author and film-maker, TV and movie safety advisor, and monologist. He is best known as a big wall climber, having scaled Yosemite's El Capitan 30+ times, including five solo ascents, and two one day ascents, as well as climbing in Patagonia, Alaska, Africa and Antarctica. He has also crossed Greenland by ski and sailed down Willy Wonka's chocolate river with Johnny Depp. The Psycho Vertical podcasts cover everything from climbing mountains and mental health, to making a living as a creative and overcoming the hurdles of life.
On this episode, Andy talks about keeping your hands and feet warm, as well as communication technology.

If you'd like to ask a question then contact Andy through Facebook, Twitter, Instagram or his website.
Support the show (https://www.paypal.me/psychovertical)